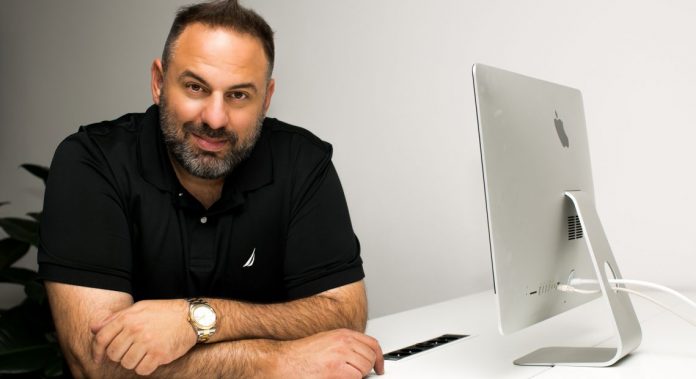 AllStars-IT Ukraine is an international Software R&D and outstaffing company that has been working in Ukraine since 2016. Solomon Amar, Founder and CEO of AllStars-IT Ukraine, Israeli AllStars-IT Group subsidiary, talked to Fashion Diplomacy about the main trends in tech industry and the company activity in Ukraine.
Mr. Amar, thanks a lot For your time. How would you assess Ukrainian IT industry? In your opinion, what are the main weaknesses and advantages of this sector?
– I believe that Ukraine has a big potential to become a leading IT nation and a startup nation from a short perspective like Israel did, although, in Ukraine, there is a lack of entrepreneurship. People are still afraid to start their own business because of the different risks. In Israel, entrepreneurs may have social support to overcome fails which are common in business.
Furthermore, Ukrainian IT sector is developing rapidly, the government should push some state regulations and adjust them to the worldwide standards. For instance, we have some world giant customers from the U.S. that want us to provide them outstaffing services. We cannot do it due to Ukraine's lack of export license to the United States. I talked to several officials and tried to lobby the issue. There is a willingness to hear but there is still a long way to go for the result. The government has to do everything to keep the taxes of the IT sector as low as they are now, to promote technical specialties among the young generation as there are job opportunities in IT these days.
Ukraine is a real haven for global IT-companies because of the huge first-class talent pool of IT developers. These people enable the elaboration of the whole range of new and interesting IT-products. Believe me, such situation is not common for most developed countries. Many of them experience lack of qualified tech people, including Israel.
So, Ukrainian IT sector has amazing opportunities and huge potential, its future looks quite bright.
I am not just a businessman that works here, I am a big fan of Ukraine. I wish this country to be a great and prosperous one.
What new IT products can your company offer For the Ukrainian users?
– We would like to set up several new digital trends in Ukraine and these trends reconnected with the performance of the new level of IT- services in Ukraine.
We collaborate with many international companies that require the use of digital technologies for their activity. AllStars- IT Ukraine looks for the young specialists who want to join this process. I should point out that Ukraine is in need of the use of digital technologies in the main sectors of its economy, especially banking services. AllStars-IT Ukraine does its best to make this process quicker and more flexible.
Most of the leading IT companies have their values. What is the system of values and priorities for your company? Can you say that your company has been professing a certain business philosophy?
– We live in a unified world, but at the same time, this world is not easy for the coexistence. What is the main impetus for the coexistence? Partnership and collaboration, of course. For us, innovation rings the first. We involve the latest technologies in our activity. We are open to collaboration; we want to teach.
I would express the main philosophy of AllStars-IT Ukraine with the following words – Partnership starts with great Communication. Being a company with twenty years of experience and sophisticated in the needs of the global IT-market, the advantages of AllStars-IT Ukraine is quite clear. We do our best to carry out our clients into the center of action. Ukraine is a quite young market, and, at once, a dynamically growing market. Thus, our long-year experience means a lot under such conditions.
Do you have competitors in the Ukrainian market? If so, what is your main advantage?
– As I have mentioned above, the main aim of our company is to promote innovative technologies through communication and partnership. We are helping to build bridges between companies and people. Companies need highly qualified human resources.
Young and talented IT- specialists are interested in collaboration with innovative companies, and we do help them find each other. I would not say that such activity could foresee any competitors.